Lactation Consultation in Pleasanton and San Ramon, CA
Breastfeeding is one of the most natural things in the world and yet sometimes, it doesn't always come naturally. Sometimes nature needs a little help. In fact, many women experience breastfeeding challenges, which is why we offer lactation consultations here at our Pleasanton and San Ramon, CA, offices. In fact, we are the only pediatric office in the area with a Certified Lactation Specialist.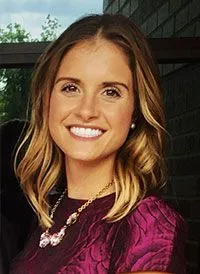 We are very proud to have Lindsey Izurieta, CPNP, IBCLC be a part of our practice. Lindsey is one of a handful of Certified Lactation Specialists in the Tri-Valley area. She is in the very unique position of also being a Certified Pediatric Nurse Practitioner and a Neonatal intensive care nurse. She has been a nurse for a number of years, helping to offer solutions for newborns with feeding problems, as well as coaching mothers experiencing difficulty with breastfeeding.

What takes place during a consultation:
Observe a feeding
Examine baby's mouth
Examine breasts
Pre- and post-feed weight check with digital scale
Help you develop a plan to meet your breastfeeding goals
Show you safe side-lying position
Answer your questions.
Typical Duration-30 minutes
Making the Transition into Parenthood a little Easier
No one naturally comes equipped with all the knowledge and expertise a parent needs, you learn it along the way. Here at TRI-Valley Pediatrics, we're working to make this transition into parenthood a little easier. That's why we offer free prenatal classes to provide parents with all the information they could ever need on newborn care. This is helpful for both first-time parents and parents who've been around the block. These classes are held by our team of expert pediatricians, so whether you have questions about how often to breastfeed or you want to learn about how to properly bathe your baby, our free prenatal classes are for you.
Are You Dealing with Breastfeeding Challenges?
When breastfeeding challenges arise, our team is also here to help. While we can certainly address breastfeeding questions during your prenatal visit, we also understand that issues may arise once you start breastfeeding. Know that you aren't alone. We have helped countless women through the challenges of breastfeeding, from trouble latching to limited milk supply. Our Certified Lactation Specialist can pinpoint and troubleshoot your breastfeeding challenges to make the process easier, pain-free, and less stressful.
When to See a Lactation Specialist?
Challenges often arise in the first week of breastfeeding, but if you find that these issues continue to occur you should turn to our Certified Lactation Specialist for support and guidance. By catching and managing these issues early on we can save you a lot of stress and struggle and prevent these problems from getting worse. If you are having trouble with latching, you're worried about your milk supply or you are experiencing sore, painful nipples, a lactation consultation might benefit you and your newborn.
If you are experiencing breastfeeding difficulties, it may be helpful to schedule a lactation consultation with the team at TRI-Valley Pediatrics. Call our Pleasanton office at (925) 460-8444 or San Ramon, CA, office at (925) 380-6230.